DIRECTIONS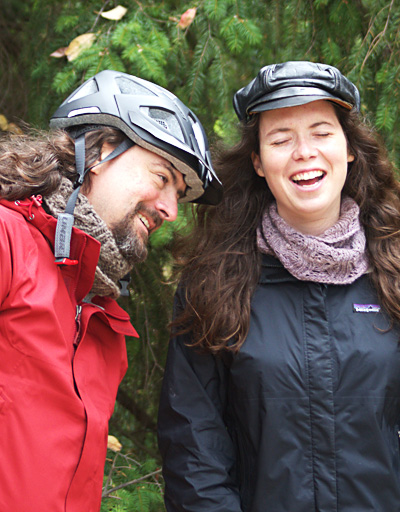 Cowl:
Using size

11

[

6

,

4

] /

8

[

4

,

3.5

]mm needles, cast-on

66

[

88

,

132

] stitches using moebius cast-on, placing a marker every 22 stitches. You will have

132

[

176

,

264

] stitches in total, half on the needle and first loop of the cable, and half on the other.

Spread the stitches around the needle and arrange the loops so they cross only one time. If there are not enough stitches to comfortably spread around the cable you may make a third loop without stitches to take in some slack. This video may help.

Place marker for start of round and begin working round one of the chart, inserting a marker after each repeat. You will be knitting into the first loop made on the cable, not the slip-knot.

Note that the stitch count for this chart varies from row to row. The odd numbered rows have 24 sts, while the even numbered rows have 22. You cast-on 22 stitches for each repeat, but after the first round you will have 24 sts on the needle for each repeat.

After 3[4, 6] repeats of the chart you will encounter the slip-knot which began the cast-on. Place a marker and continue working the chart around. Note that you are now knitting one half stitch off the columns established by the first half-round; effectively knitting into the "bottoms" of the stitches as if you were picking up from a provisional cast-on. This may look a bit odd for the first row but will blend nicely as you continue to work as long as you are careful not to twist stitches.

After an additional 3[4, 6] repeats you will encounter the marker for the start of the round.

Continue, working the chart as set. For the Laceweight version only, place beads as noted on chart; otherwise work stitches as indicated on chart.

Continue as established, until you have completed 2[3, 3] full repeats of the chart.

Laceweight version only:
Work lace edging chart 2 around.
Work until both rows of chart are complete. 408 stitches.
Final round: [(Yo, k1) 11 times, yo, (p1, k1) three times, (yo, p1) 11 times, yo, (k1, p1) three times] around. 696 sts.
Bind-off using the Lace Bind-Off (See notes).

Bulky, DK versions:
[K7, (p1, k1) twice, p5, (k1, p1) three times] around.
Bind-off using the Lace Bind-Off (See notes).