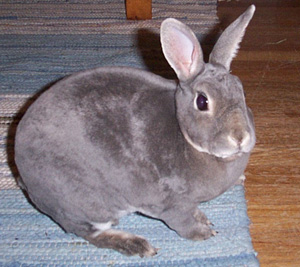 Yes, this is a knitting magazine, but sometimes you need to take a moment, put down your needles and rub the bunny.
This is the editor [and her husband]'s bunny. She was the most adorable, loving, softest rabbit on earth. She was litter trained, came when we called her and gave kisses.
And a few months after her 11th birthday, her body wore out and she left us. But her joyous spirit continues to inhabit our house. We really miss her.
If you want to adopt a bunny, visit the House Rabbit Society and find a local chapter in your area. They always have beautiful rabbits in foster care that need permanent, loving homes.
Oh, and if you adopt an angora, you can knit a sweater from your bunny's cast-off fur! There's an article in that, isn't there?