On Your Mark, Get Set . . .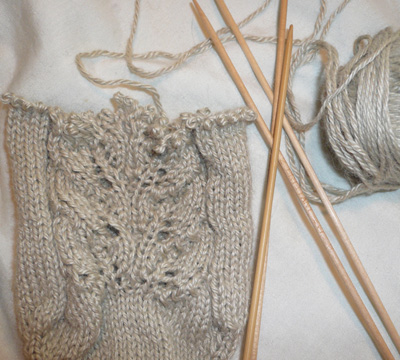 So, I'm stuck. It's that feeling that seems to translate into reality all around me. I try to rally my creative juices, and they just don't seem to be there. The very fact of trying is more of a symptom than a cure for what ails me. Stuck seems to be all around me. I try to work on a sock as my "side" project available for quiet knitting moments and knitting on the go. I get into the groove – I have a glimpse of unstuck. Hooray! And then I realize the sock is inches too big, and tear out the stitches row by row, removing more than half of my work. It still sits off the needles in its naked state, live stitches dangling like raw nerves. Stuck.
"Is it just me and my sock?" I wonder. So, I reach out to a few friends, and say – "you know, I'm just feeling, well, stuck." The replies come back – "yeah, I know what you mean," and "me too, things have been weird." Ah, there is it. In the tradition of mindfulness meditation, this is referred to very plainly as being in the same boat. The simple truth is, no matter what the struggle – we are all in the same boat. My sock is even in the boat with us. The discipline comes in not just acknowledging that we are in the boat, but finding an oar to start moving. I know this, but I'm still too stuck to start rowing.
I'm pondering what's sticking me. I feel that it's like being in a traffic jam, or like playing the child's game of "stop and go" – waiting my turn for someone to yell at me "Go." This phrase interests me – stop and go. I know that in many places this is the local vernacular for a traffic light – another amusing metaphor. I run an Internet search on these words –"stop and go." What comes up? An engineering experiment for teens entitled "Stop and Go – a Study of Inertia." Hmmm. Inertia – that seems even more pessimistic than stuck.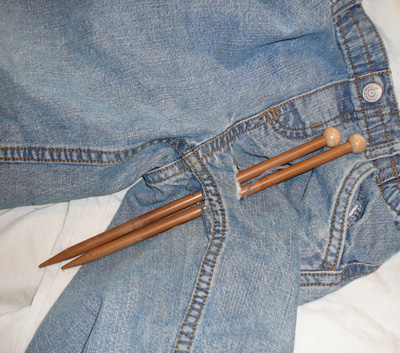 Ironically, literally while I am doing this, just outside the door my three-year-old is blissfully playing in a big pile of dirt. There is little more as exciting and entertaining to a three-year-old boy than a really big pile of dirt. He's got the trucks going, he's running up and down. And best part is that the wheelbarrow is upside down on the top – and he can spin its great big wheel forever. Suddenly I hear a heart-stopping scream, the kind that makes a mom's world stop. Next I hear him yelling – "Help me, mom, help, I'm stuck." I run out to him. Somehow he had fallen or tripped, and was dangling off the side of the pile, his pants torn at the inseam, and he is caught on the big giant bolt that holds the wheel of the wheelbarrow in place. He keeps crying, "I'm stuck, I'm stuck." Nary a scratch or bump on him.
So, now my world is mirroring my state of mind back to me. The lesson is not lost on me – et tu Zane? Being able to recognize this as both a whammy and heartfelt invitation is at the heart of mindfulness. This is the philosophy of "start where you are." "Stuck" is where to begin. If you can give up the sense of resistance, the challenge evolves into an exciting adventure. As knitters, we especially know this. Can you say "Frogging?" (my sock sure can).
Sometimes, this is called "obstacle as path." Maybe you're going to knit your very first sweater. A nice simple pullover. You are so excited to begin you just jump in with both feet. It's not until you try the thing on that you learn the lesson of gauge the really hard way. You think – "this would fit a giraffe!" Maybe you cry, maybe you kick something. Hopefully, you don't get discouraged from knitting (if you had, you likely wouldn't be reading this).
Perhaps it occurs to you: "this would fit my Uncle Joe – my six-foot-three-inch-tall Uncle Joe who lives in Minnesota!" (or someplace else with a reputation for very cold winters). This mind-flip to optimism is Mindful Knitting in action. Just as am learning to wait patiently at the stop sign – because I know that it will soon be my turn to go. You have literally changed your state of mind on a dime, you have experience a knitting obstacle as path.
The hang-up to viewing what might otherwise be a knitting tragedy as a blessing in disguise is our own resistance. Our minds like resistance. It helps us keep our comfortable habits in place. It would have been really easy to declare the whole knitting for a giraffe thing as a frustrating disaster, and walk away. Many people do. When I taught various knitting classes at my shop I soon realized that people's approach and attitude to their knitting was such a clear mirror to the working of their own minds. Were they flexible, or did they need to have very rigid rules? Could they work with their knitting from an intuitive point of view – perhaps leaving the chart behind after a few repeats – or did they have three row counters, several different colors of highlighters, and a complex system for determining exactly which stitch and row they were on? Could they relax into a situation or had they predetermined it was going to be really hard?
It was just for these reasons that I made strides to teach "newbies" the things that they might likely think were hardest first. Walking in with the basics of knit and purl, they hadn't yet had enough exposure to knitting to preconceive that these things were supposed to be "difficult." So off the bat, they learned simple cables, used double pointed needles, and worked with chenille. The result was a lot of very fearless knitters who were ready to take on new techniques without hesitation. If they asked me if it was "hard," rather than saying yes or no, I would explain the technique, point to what was new and challenging, but would always say – "try it and see what you think." They were liberated. They were knitting Fair Isle and Norwegian designs, they were hungry for more. They were Knitters with a capital K.
We are very fortunate that our beloved handcraft of knitting allows for a multitude of metaphors. The leap to a first sweater might be undertaken during a time of personal growth and expansion. A "mistake" can hang us up, or it can be viewed as a "design element" that makes our work absolutely one of a kind. It allows us to be involved in the process and not fixated on progress or goal. Process is mindfulness. Mindful Knitting is choosing to relate to the work stitch by stitch, row by row and getting complete enjoyment from every moment spent with fiber in your hands.
So, my sock will go back on the needles. It presents an opportunity to keep knitting and really learn that short-row heel technique – how fortunate. It looks like light is changing; I think someone is about to shout "Go!"