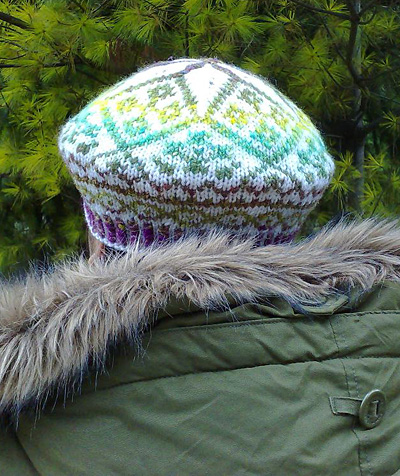 Note: All tams are worked in the same way.

Using 16-inch US#4/3.5mm circular needle and MC, CO 96 sts. Place marker and join to begin working in the round, being careful not to twist.

Work 7 rounds in Corrugated Rib.

Next Round: Using MC, [k4, m1] to end.

Switch to 24-inch US#6/4mm circular needle and work all rounds of chart.
Except where otherwise noted, chart is worked 6 times in each round.
When last round of chart is complete, 6 sts remain. Break yarn.

Using MC for Tam A or CC for Tams B or C, draw tail through remaining sts and pull tight.