Happy birthday to us.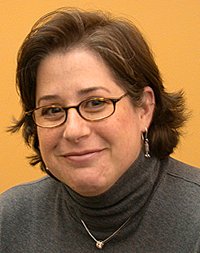 Knitty readers and contributors, be proud. You're part of a milestone: our first anniversary.
I can't say that when we began last fall that I was certain we'd be here a year later. But I am very proud that we are.
Some exciting things have happened in the last year. We're getting noticed by all the right people. The Wall Street Journal and the Toronto Star pointed people our way. Yarn companies like Rowan and yarn shops like Threadbear Fiber Arts and Red Bird Knits are seeing value in partnering with us to supply materials for designs published in our pages.
Now we're making history. I can't tell you how thrilled I was to receive an e-mail from a curator at the Herbert Hoover Library, asking us to work with them to translate a knitted historical artifact into a pattern modern knitters could use. Our Technical Editor, Kristi Porter, took up the challenge -- and took it a step further -- and the results can be found here. Kristi is cool.
Are you ready for the latest news? Beginning with their winter issue, I'll be writing a column in Interweave Knits and keeping a blog on their website. It blew my handknit socks off when Pam Allen, the new editor, wrote to suggest a collaboration, and it's been a joy working with her.
Yup, life is good.

If you want to know who to thank for Knitty, read the grey box to the right. It changes a little each issue, but you'll see the same names over and over again. We love the new folk and we love the ones that provide such inspirational work each issue.
And you know we love you, our readers. You're the reason we're here.
I get a lot of messages thanking us for this magazine and saying that they can't believe it's free! Well, we want to keep it that way, but we do have expenses. So if you wish, you can help us by visiting our Support Knitty page. You'll find new neat stuff to buy, ways to send in a donation of any size and PDF flyers to print out so you can bring our grassroots marketing efforts to your corner of the world.
We thank you. And because it's our way, we kiss you, too.