Four issues in the can. Cool.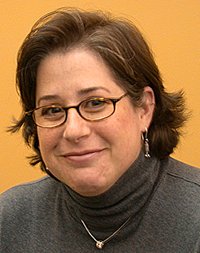 We did it. We produced an entire year's worth of Knitty.
About this time last year, I got it in my head that I knew enough talented knitters and writers that I should start a magazine. So I did.
The first issue, I was amazed by the response. What continues to amaze me is how that response has grown with each issue. In what seems like freakish good karma, someone always comes forward with the perfect pattern that expresses the season, and it goes on the cover.
Nothing expresses what Knitty is about more than Surf & turf, the pattern on the cover of this issue. When Kristi proposed the idea to me last fall, I just about peed my pants. A skirt made from surfboard shorts and knit grass? I reserved the cover for her back then, before she'd even knit the first stitch. As I've gratefully learned to expect, Knitty contributors deliver.
This magazine was built to showcase their efforts, and in this season of heat and humidity, when we are often tempted to put our craft aside till the cool weather returns, I think we've given you a whole bunch of reasons not to.






As always, thanks to all our contributors for their creativity, inspiring vision and chutzpah.

Our first anniversary issue will be our next, coming out in September. I'm working with another Amy [Swenson] to make some technical improvements to the magazine [hint: printer-friendly patterns] and am always considering healthy ways to allow Knitty to grow. Want to help? Visit our Support Knitty page. And thank you. We love our readers as much as our contributors, even if we don't get to hug you personally.