Fold the rectangle in half lengthwise.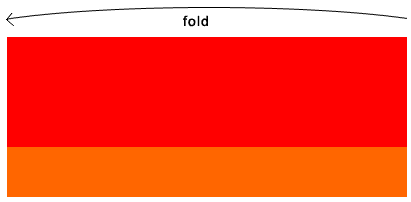 Starting from the corner where you finished binding off, use the tail of red yarn to seam along the red towards the folded side.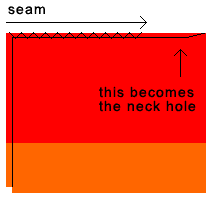 You may want to thread a contrasting color yarn along with this just so you can see where your seam is. Because of the nature of the yarn, you can get away with a simple seam.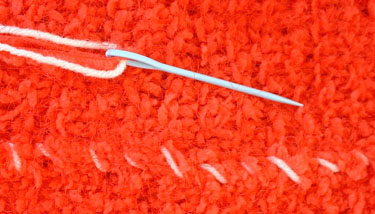 Leave a neck hole of about 14 inches, or as appropriate for your head.
Note: mine did stretch out a bit after wearing it a few times, so you might want to make your opening a little smaller than you think you'll need.
Then, knot it, clip it and weave in the end. Weave in all other ends and you're done.