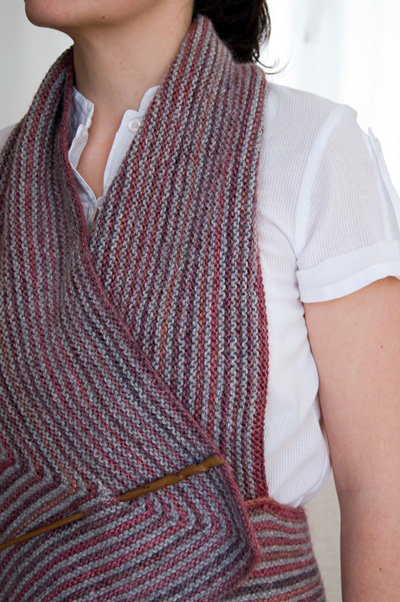 sk2p: Sl 1, k2tog, pass slipped st over. 2 sts decreased.
The vest is worked in one piece in garter stitch, and then sewn as shown in the diagram.
This is a formula pattern, which means that you will be required to take a few measurements and do a few simple calculations before you begin to knit. This will ensure that the vest you knit will be a good fit for you!
Note that even though the schematic shows W and H to be the same length, your W and H may be different.
Take these measurements, in inches, and record them in the spaces provided. (If you only have a metric tape measure, divide each measurement in centimeters by 2.54 to obtain the measurement in inches.)
W: Waist _________
Measure your waist circumference, wrapping the tape measure loosely, over your clothes. If you want the vest to fit a bit loosely, add an inch or two. Remember, this isn't an accurate measurement of your body, but a measurement used to calculate a garment shape.
H: Halter Length _________
Hold the beginning of the tape measure at your waist, centered beneath one breast. Measure up over the fullest part of your bust, over your shoulder, to the center of your upper back, just below the base of your neck. (There's a vertebra that sticks out slightly there; that's about the right spot.)
Multiply this number by 2. The result is your halter length.
S: Shoulder Width _________
Measure the width of your shoulders, across your upper chest. Don't begin and end at your shoulder bones, but at the outsides of your shoulders. Subtract 1 inch.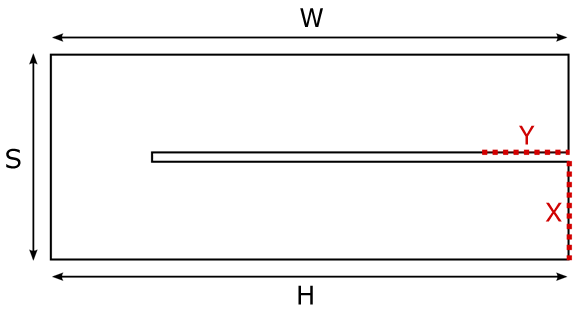 Stripe Pattern:
Stripe pattern begins with a RS row.
K 2 rows using MC.
K 2 rows using CC.
Repeat these 2 rows for Stripe Pattern. Carry yarn not in use loosely along edge of work.