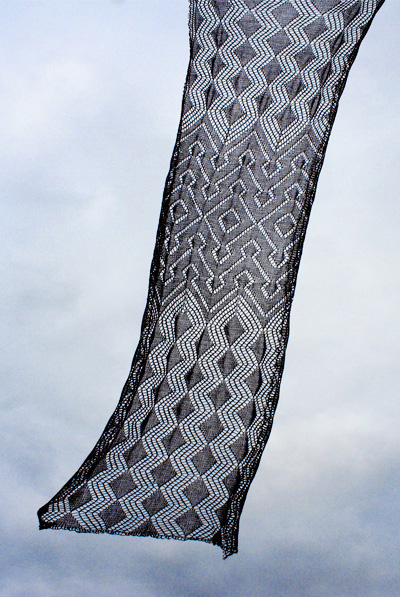 S2KP: Slip next 2 sts together, knitwise, as if to work a k2tog. Knit next st, then pass both slipped sts together over st just knit.

This forms a centered double decrease.
Size note:
If you wish to lengthen or shorten this shawl, there are two sections which should be worked more or fewer times: Rows 3-30 of Chart A, and Rows 47-74 of Chart C.

Be sure to work these sections the same number of times.
Blocking:
Information about blocking lace can be found here and here.
Charts:
The charts for this pattern are very large. Each fits on a letter-sized page. Click the chart name below and print the resulting page.
The Chart Key is in the materials section above.

Chart A • Chart B • Chart C