Feature: PWT
PWT
Plays Well Together: Into the mix
If you've been following along here at Plays Well Together, you might realize we like to mix things up. We play with the varieties of texture and drape, pattern and color that can be achieved by mixing crochet and knitting. We crochet in the round, and knit edges back and forth, or knit the ribbing, and crochet the crown of a hat. In this issue's pattern, Bias Button Cowl, we're
mixing knitted garter stitch with clusters of lacy crochet. The combination allows for some great cozy scrunching and drama around the neck.

What is a cluster? In crochet, clusters are the inverse of "shells." If you've worked granny squares, you've done shells. A shell is a combination of stitches all worked in one stitch or space from the row below. A cluster is a combination of stitches worked in individual stitches from the row below, and then all joined at the top of the stitch. Bias Button Cowl uses the geometric combinations of both shells and clusters to create a lovely stitch pattern mirroring the biased shaping of the cowl.

Here's how to make the cluster used in the Bias Button Cowl.
4dc Cluster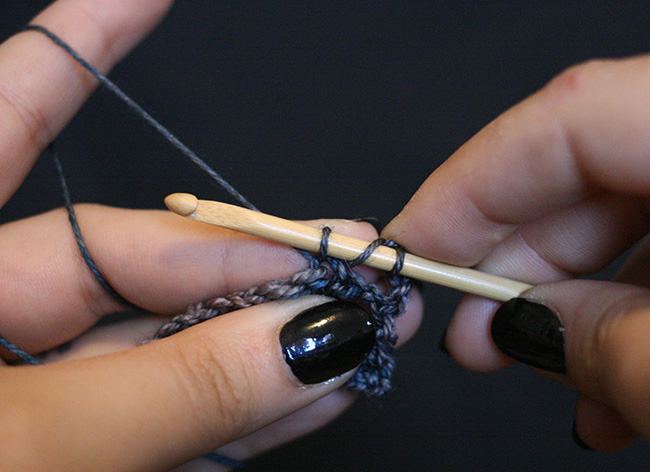 Begin as you would with a regular double crochet (yo, insert hook into the proper stitch....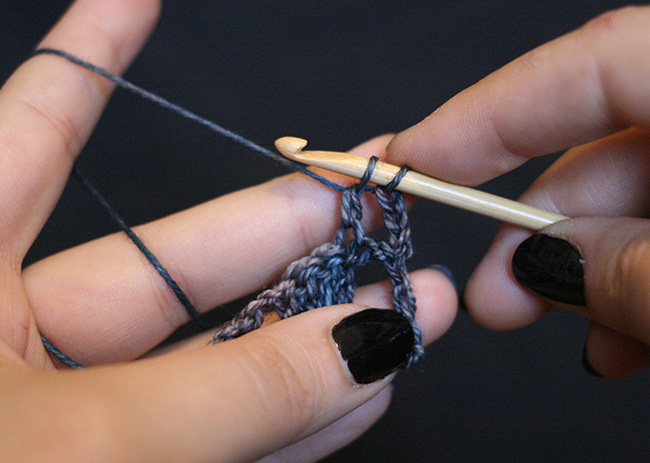 ...yo, then pull through 2 loops), but hold right there!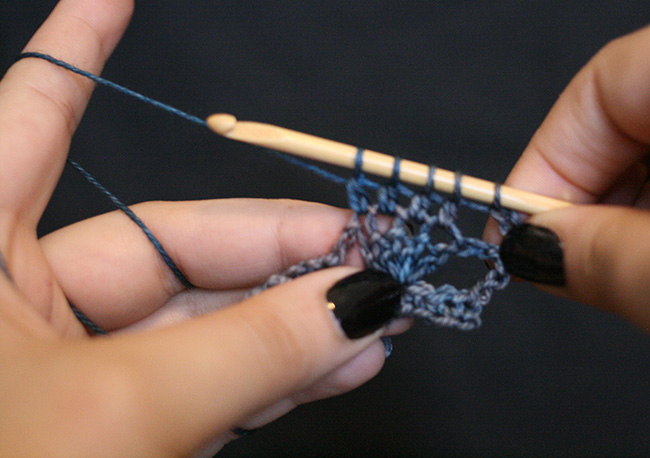 Do the same first part of a double crochet in the other 3 sts of the cluster, you'll have 5 loops on your hook.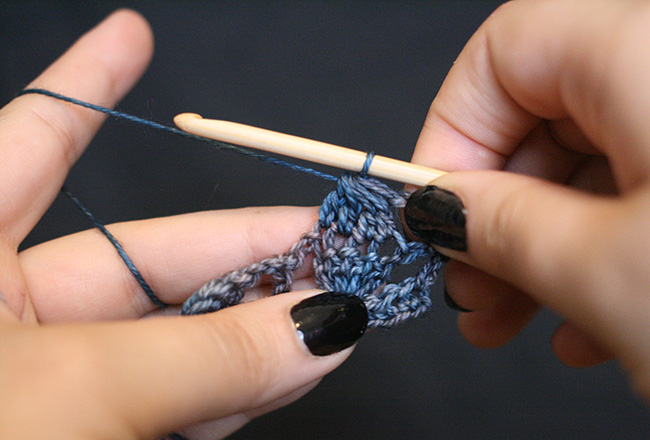 then yarnover and pull through all 5 loops. If you find this hard to do, you can do it in stages. Pull through some (maybe the first 2), then pull through the rest. As long as you don't yarnover between the stages, it will all be fine.


 
Standing SC
Usually when we start a row or a new color, we use a slip stitch to attach the yarn, then chain up to the proper height (1 chain for sc, 2 chains for hdc, 3 chains for dc, and 4 for treble crochet), but that's not strictly necessary. Instead we can use a standing stitch to start the row. In this case, we need a sc.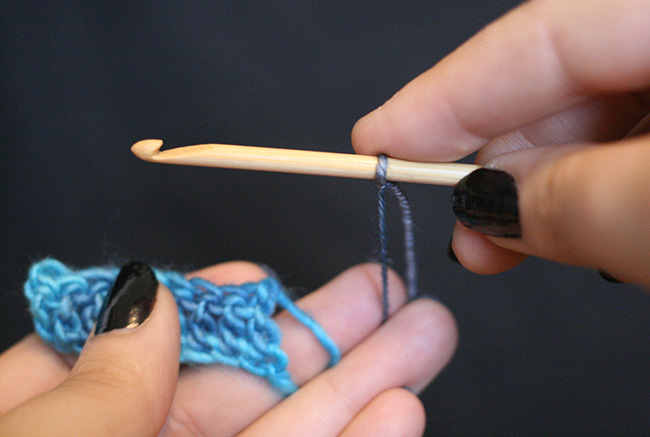 Start with a slip knot on your hook.


Insert your hook into the appropriate stitch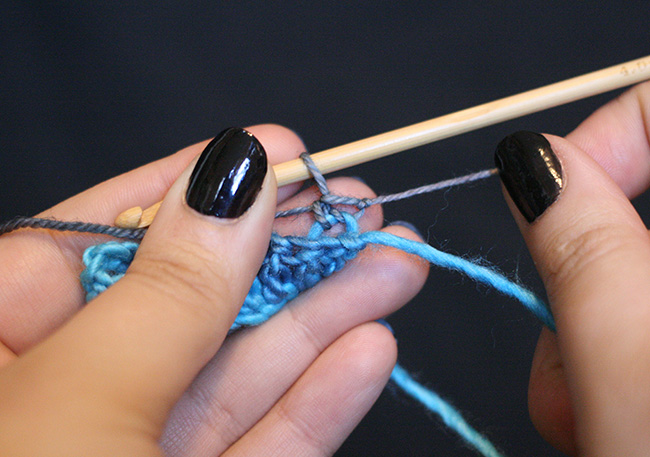 yo, and pull through 2 loops. This will leave your tail end at the top of the row.