Dedication
Dedication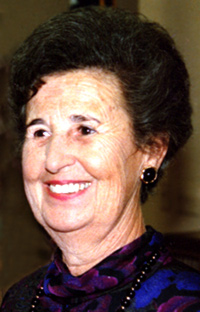 Knitty is dedicated to my grandma, Lillian Balaban Goldstein Bernstein. The knitting needles you see at the top of each page were hers.
Grandma taught me many things, including how to knit. She stopped knitting in her 70s because of arthritis, but my mom reminds me that Grandma was an incredibly fast continental knitter who produced very neat work. Her knitted nosewarmers were legendary in our family. Her kindness, loving spirit, sense of humor and generosity were also legendary.
We miss her every day.