Bluemoon, a free knitting pattern from Knitty.com. Free knitting pattern for a chunky thick/thin handspun cowl.
INTRODUCTION
Bluemoon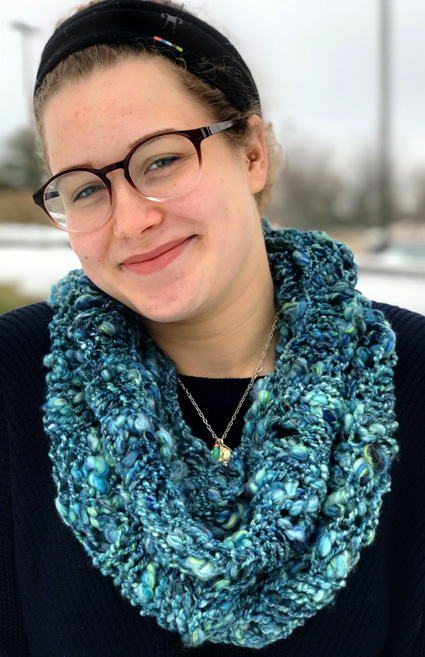 Thick and thin spiral-ply yarn is one of my favorites. It looks tricky, but it's not. I like to use it in simple knitting patterns at a looser-than-you'd-think gauge to let the yarn really do its thing.
For this cowl I first tried to be tricky with my stitch pattern, spiraling, ribbing cabling. I couldn't even tell what the stitches were after I knit them. This yarn is its own party.
Fretting about those stitches, I stood outside in the frosty cold and looked up. I saw the texture of the surface and the beauty and simplicity of the moon.
I went back in, sampled only plain stockinette, and ended up with the simplest combination, alternating blocks of stockinette and reverse stockinette. Reverse stockinette shows the puffs to their utmost and the stockinette highlights the shine of the silk in the yarn.
Even though this cowl is knit at an open gauge, you'll still be plenty warm with four ounces of cozy wool pooled around your neck.

model: Isobel Holcomb

photos: Jillian Moreno
FINISHED MEASUREMENTS
Circumference: 24 inches/61 cm
Height: 12 inches/30.5 cm
MATERIALS

Fiber:


 Hipstrings [75% 23 micron Merino. 25% Mulberry Silk]; color: Supernatural; 4 ounces.
Thin ply: 1.5 ounces fiber, spun worsted
Thick and thin ply: 2.5 ounces, spun woolen

Finished Yarn:


 Wraps per inch: 14-16 (thin) / 2-4 (thick)


 Ply: 2 (spiral)


 Yardage used: 100 yards


 Drafting Method: I spun the thin ply with a worsted draft, using a little extra twist than I would for a balanced 2-ply. I spun the thick and thin ply with a woolen draft and drafted five times thin for every thick puff I made.

Commercial Yarn Alternative


 Malabrigo Rasta [100% merino wool; 90yds per 150gm skein]; 1 skein.
Recommended needle size
[always use a needle size that gives you the gauge listed below - every knitter's gauge is unique]

1 US #15/10mm circular needle, length-24 inch/60 cm



Notions


stitch marker


yarn needle
GAUGE
10 sts/14 rounds = 4 inches/10 cm in stockinette stitch after blocking
PATTERN NOTES
[Knitty's list of standard abbreviations and techniques can be found here.]
Gauge is not crucial for this pattern, as long as you like the fabric that results.
DIRECTIONS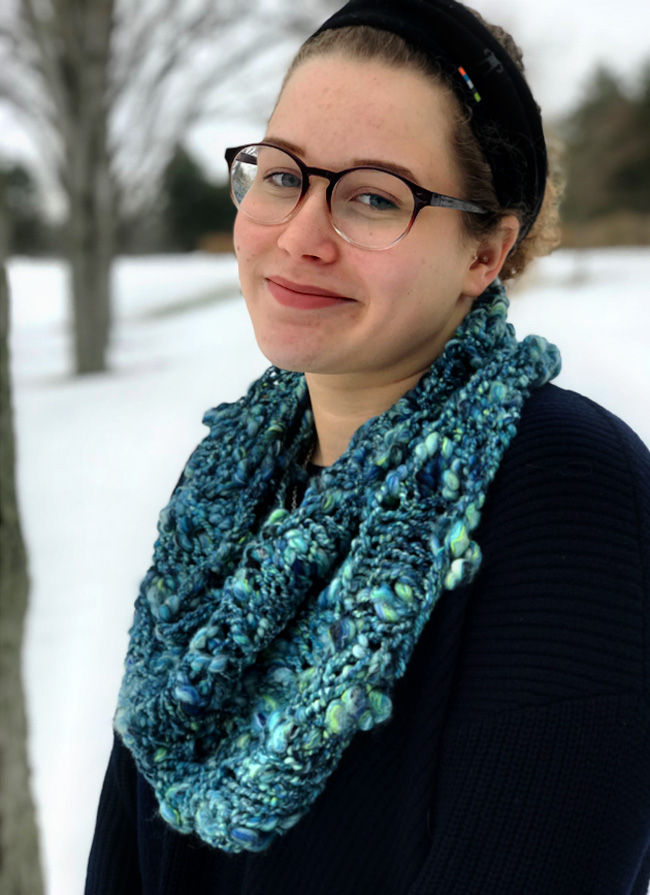 CO 60 sts. Place marker and join for working in the round.
Work pattern:
Rounds 1-6: [K5, p5] around.
Rounds 7-12: [P5, k5] around.
Repeat Rounds 1-12, and then work Rounds 1-6 once more.
Bind off.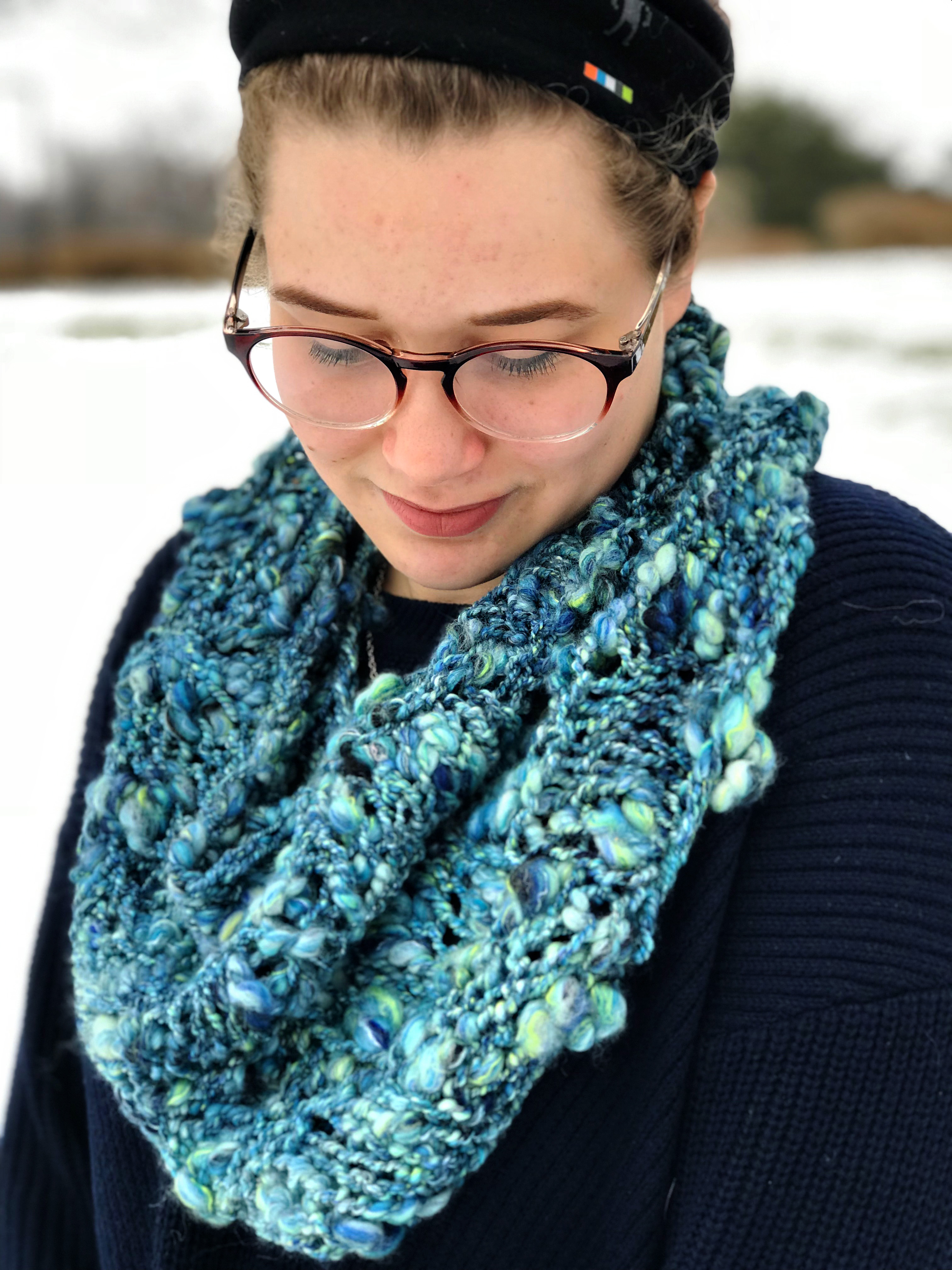 FINISHING
Block. Don't worry if the thick bits look flat when wet – they puff back up when they dry.
Weave in ends.
ABOUT THE DESIGNER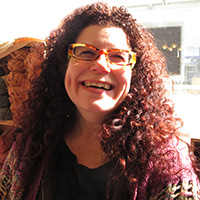 Jillian Moreno dreams about having a train like the one in the TV show The Wild, Wild West (the TV show not the movie) so she could crisscross North America teaching spinning in style.
She wrote the book Yarnitecture and is noodling on her second spinning book.
Pattern & images © 2018 Jillian Moreno