Letters From The Editors
The scoop from the editors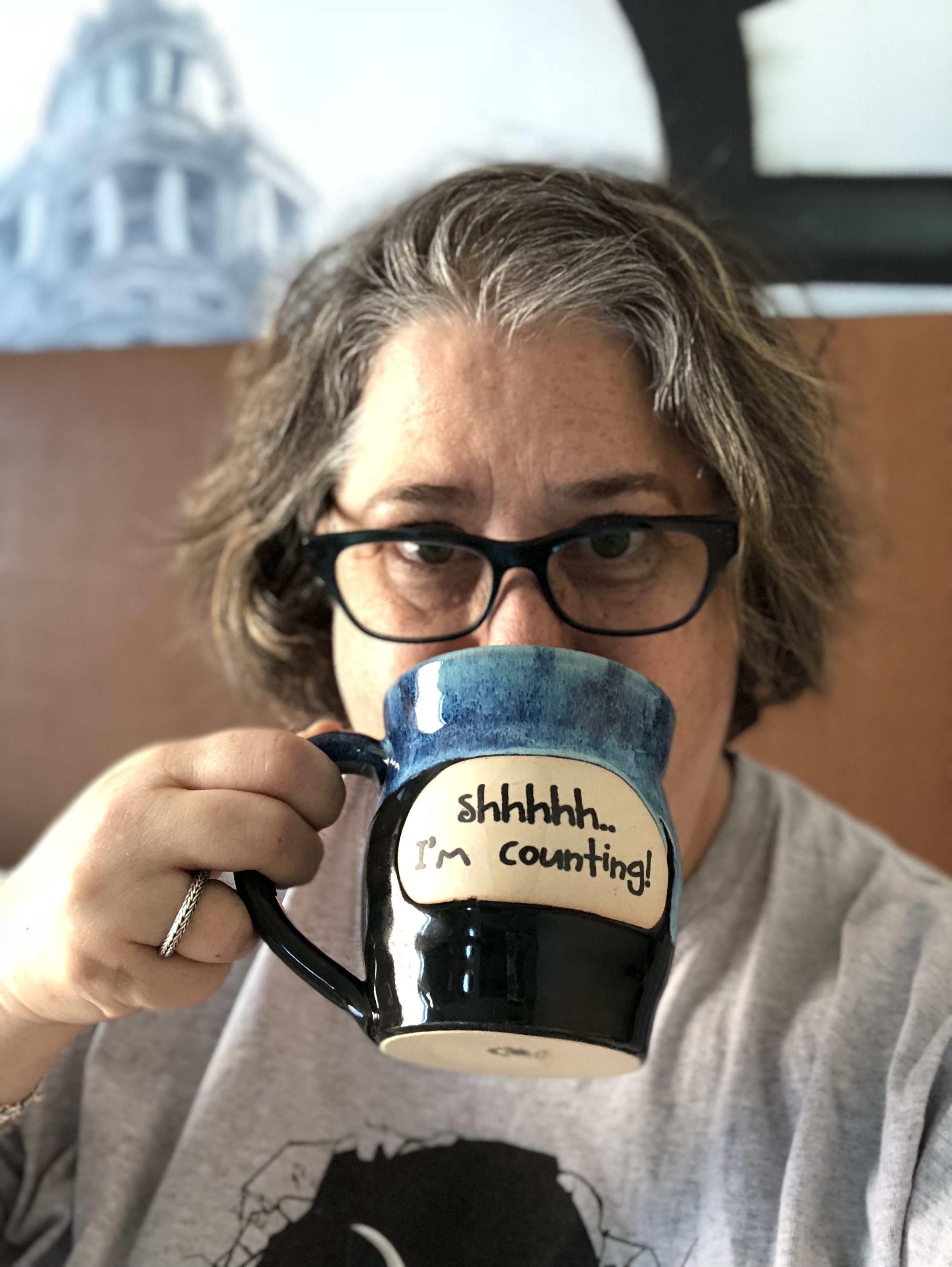 photo:
me
There is nothing more important to talk about than this: Black Lives Matter. We are encouraged by the civil action taking place worldwide that is bringing attention to the unending racism in every aspect of our modern world, and to the violence that police and some members of society are inflicting on Black people. We're already seeing some early systemic changes, but the work needs to continue for years to come to end the systemic suppression of Black people. As Jillian said to me today, "It's a marathon, not a sprint." So prepare yourselves for the hard work ahead. Keep at it. The work white people have to do to make this world anti-racist is infinitely less than what Black people face every single day on this earth. We can and must do our part.
If you're looking for resources, Jillian has collected some in her editorial below.
Because it's important that Knitty uses its voice to amplify Black voices and be actively anti-racist, we've added a statement to our FAQ page. It reads:

Q. What is Knitty's policy on diversity, discrimination, and racism?
A. Knitty will not condone or tolerate any form of racism and discrimination. We believe in being an inclusive and welcoming publication where all people can see themselves in our pages. Our staff are working on their own to become good anti-racist allies.

Knitty actively encourages people of all skin colors, body sizes, heritages, abilities, gender identities, and ages to participate in Knitty. We have recently reached out to specifically encourage Black knitters, crocheters, and spinners to consider sending their work to Knitty, and are actively scouting Black contributors and models. For more information, please see our Submission Guidelines page.
If you know Black knitters, crocheters or spinners who might be interested in being published by Knitty, please let them know we want to see their work.
On our Submission Guidelines, our Diversity statement has been further updated as follows:
Knitty is for everyone, and it's important that the designs and photos we publish reflect the diversity of our audience.

Our readership is diverse in body size, age, gender identity, physical ability, cultural heritage, and skin color. We especially encourage Black people, and all People of Color, to submit their work to us, and we encourage all designers to embrace diversity in the people who model your designs, and the choice of images you send us. We want people to see themselves in our pages.
We will keep doing the work, and we hope our readers will, too. The quieting of the world that the Pandemic has created has finally let Black voices be heard. It's up to us to make the world as safe for them as it has been for most of us.
Knitty's stance is not up for debate. If you're having trouble understanding why we say "Black Lives Matter instead of "All Lives Matter", please click on the hashtag headlines in our editorials and read the linked stories. Thank you.


Amy Singer
[editor, Knitty]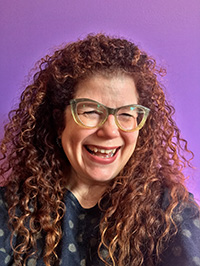 photo:
Jillian
There is no ignoring what is happening in the United States right now. It's about time.
I urge you to educate yourselves about systematic racism and do the work to become anti-racist. These are some resources I've collected.
Three excellent books:
So You Want to Talk About Race by Ijeoma Oluo
How to Be an Antiracist by Ibram X. Kendi
Me and White Supremacy by Layla Saad
An article that gives excellent tips on talking to racist relatives and friends.
H/T to Hunter Hammersen

If you would like to donate money a great place to start is with
Neighborhood Fiber Company's Momentum Fund
Karida Collins' goal for the fund:
"I am asking for your help to start the NFC Momentum Fund, a donor-advised charitable fund at the Baltimore Community Foundation . The NFC Momentum Fund will be able to receive tax-deductible donations that will be dispersed to a variety of organizations working for justice, empowerment, and equality. At its heart, the Fund will allow me to focus our giving on the areas that need it most." So far fiber people have donated $74,000 to the NFC Momentum Fund

When you spend money, consider shopping at Black-owned companies.
For spinning fiber these include:
Neighborhood Fiber Company
Abstract Fiber Company
Snerb Yarn and Fiber Studio
Alex Creates
Hopkins Fiber Studio
Heavenlyknitchet
Melanated Boho Bae
BIPOC in Fiber is an online directory that will help you find Black, Indigenous, People of Color to buy yarn and fiber from

American citizens: Please make sure you are registered to vote and that you do vote in November to make your voice heard. Check if you are registered to vote in the United States at Vote.org.

Jillian Moreno
[editor, Knittyspin]