Marisha, a free knitting pattern from Knitty.com. Free knitting pattern for a bulky, thickly textured wrap or scarf.
INTRODUCTION
Marisha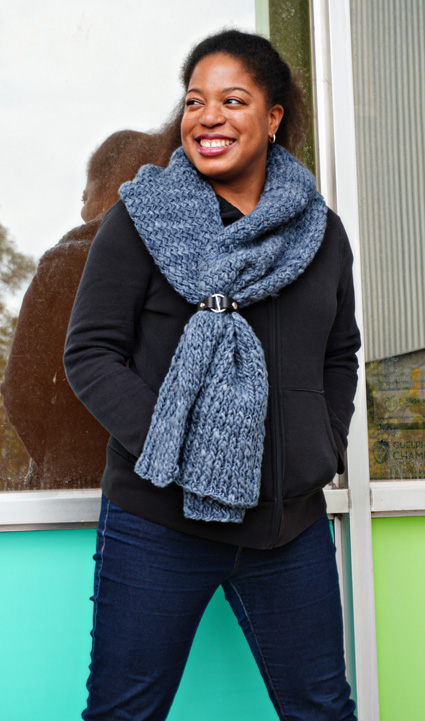 by Jen Geigley

Living in the midwest, knitting cozy layers brings things back to basics for me. I love to create casual, contemporary, wearable knits that will work well in anyone's wardrobe. I also love knits that are chunky or bulky that can be finished in a weekend.
This wrap is versatile and can be worn many ways. A thick knitted wrap like this might be unwieldy to style, but by using JUL closures, the options for wearing Marisha just keep coming. They not only add a fun visual element, but they keep the wrap secure in a variety of styles. See the Materials section for details about the JUL closures we used.

model: Marisha Alexander

photos: Amy Singer
FINISHED MEASUREMENTS
Width: 13 inches/33 cm
Length: 70 inches/178 cm
MATERIALS
Yarn


Manos Del Uruguay Clasica Wool Chunky [100% wool; 138 yds per 100 g ball]; color: Pewter; 5 skeins

Recommended needle size
[always use a needle size that gives you the gauge listed below - every knitter's gauge is unique]


US #13/9 mm needles for working flat


US #15/10 mm needles for working flat

Notions


yarn needle


JUL closures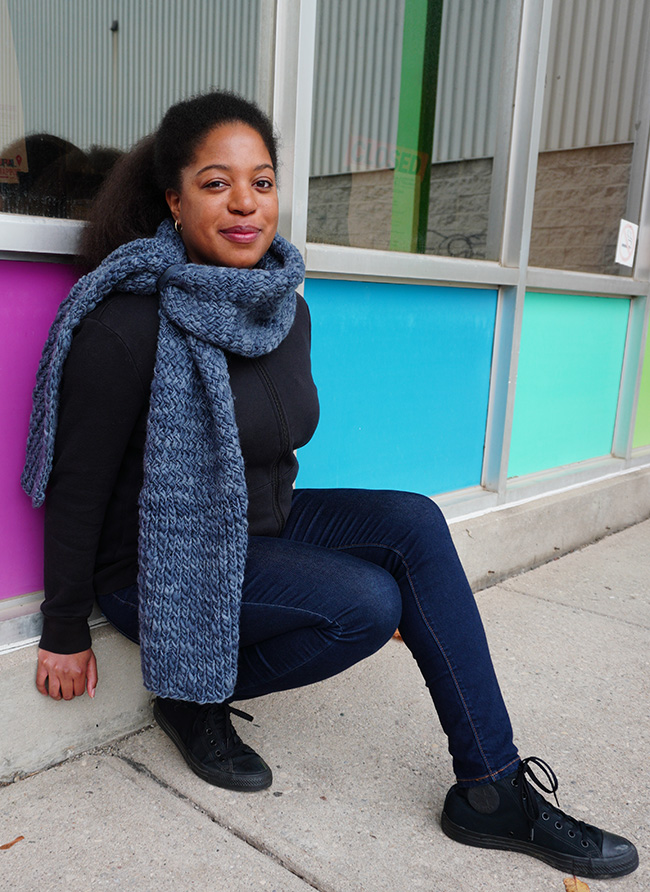 GAUGE
14 sts and 20 rows = 4 inches in stockinette stitch
18 sts and 12 rows = 4 inches in Cross Hatch Stitch
PATTERN NOTES
[Knitty's list of standard abbreviations and techniques can be found here.]
DIRECTIONS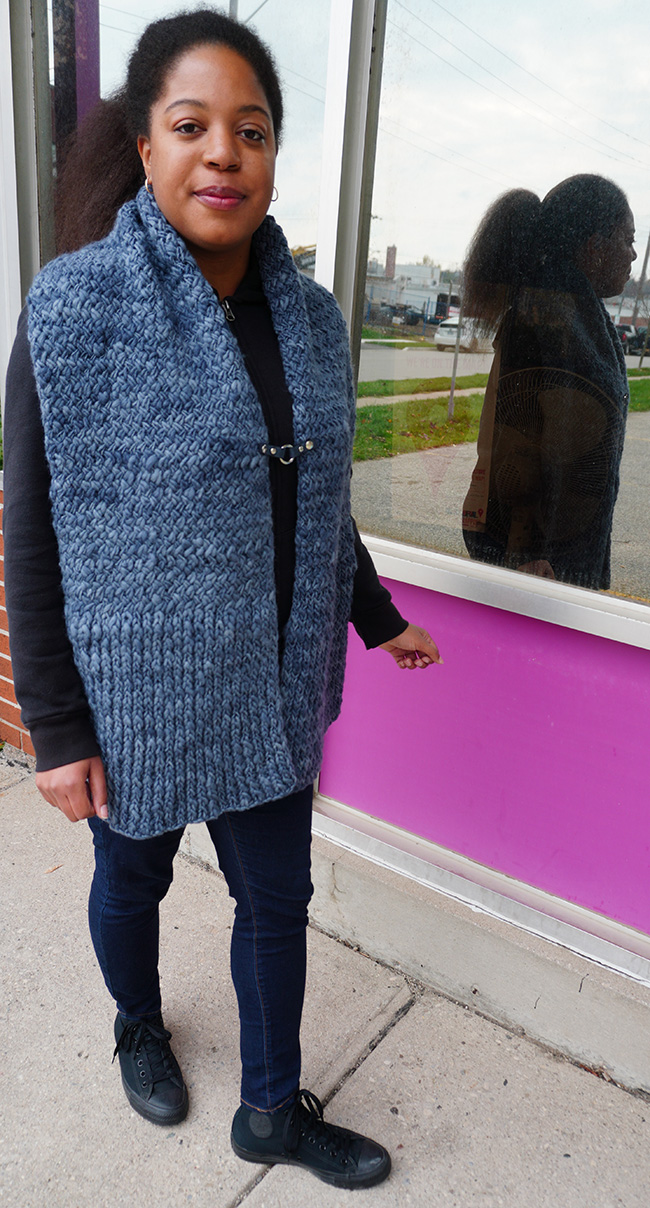 Using smaller needles and long-tail cast on, CO 51 sts.
Border
Row 1 [WS]: Sl 1 knitwise, [p1, k1 tbl] to end.
Row 2: Sl 1 purlwise, [k1 tbl, p1] to end.
Rep Rows 1-2 until piece measures 12 ins/30cm from CO edge, ending after Row 1.
Center Pattern
Change to larger needles
Row 1 [RS]: Sl 1 purlwise, [k through back loop of the second st on left needle, k through the front of first st on left needle, drop both off needle together] to end.
Row 2: Sl 1 knit wise, [p second st on left needle, p first st on left needle, drop both sts from left needle together] to end.
Rep Rows 1-2 until piece measures 58 inches/148cm from CO edge, ending with a RS row.
Border
Change to smaller needles.
Work Rows 1-2 of Border until piece measures 70 inches/178cm from CO edge, ending with a WS row.
Using a larger needle to work the stitches, BO in pattern.
FINISHING
Weave in ends. Spritz with water, shape and lay flat to dry.
Attach JUL closure of your choice as shown in photos. Cordoba Tiny Round Ring Closure is shown below.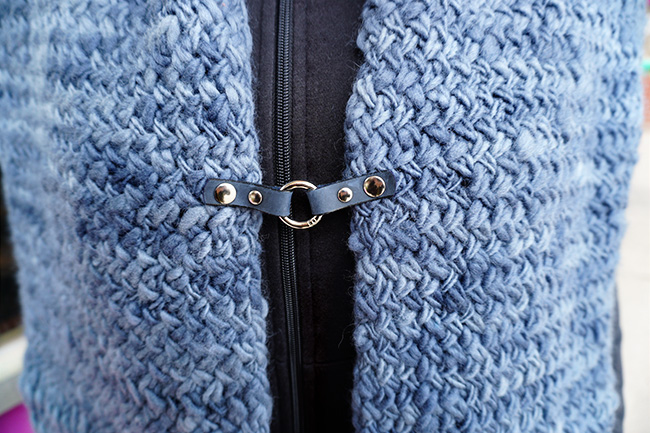 ABOUT THE DESIGNER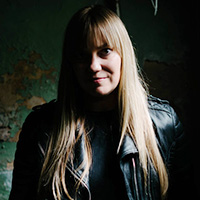 Jen Geigley is a knitter, author, knitwear pattern designer, graphic designer and knitting instructor who lives in Des Moines, Iowa. Jen has written and self-published six knitting books. She began writing knitting patterns in 2010, when she posted the Gaptastic Cowl pattern on Ravelry and it quickly became one of the most knitted projects on the site, with 19,500+ projects made to date. Jen designs knitting patterns for Rowan and Quail Studio and recently designed a collection for Mason-Dixon Knitting Field Guide No. 12: Big Joy.
Find her here on Ravelry.
Pattern ©2019 Jen Geigley. Images ©2019 Amy Singer.