Letters From The Editors
The scoop from the editors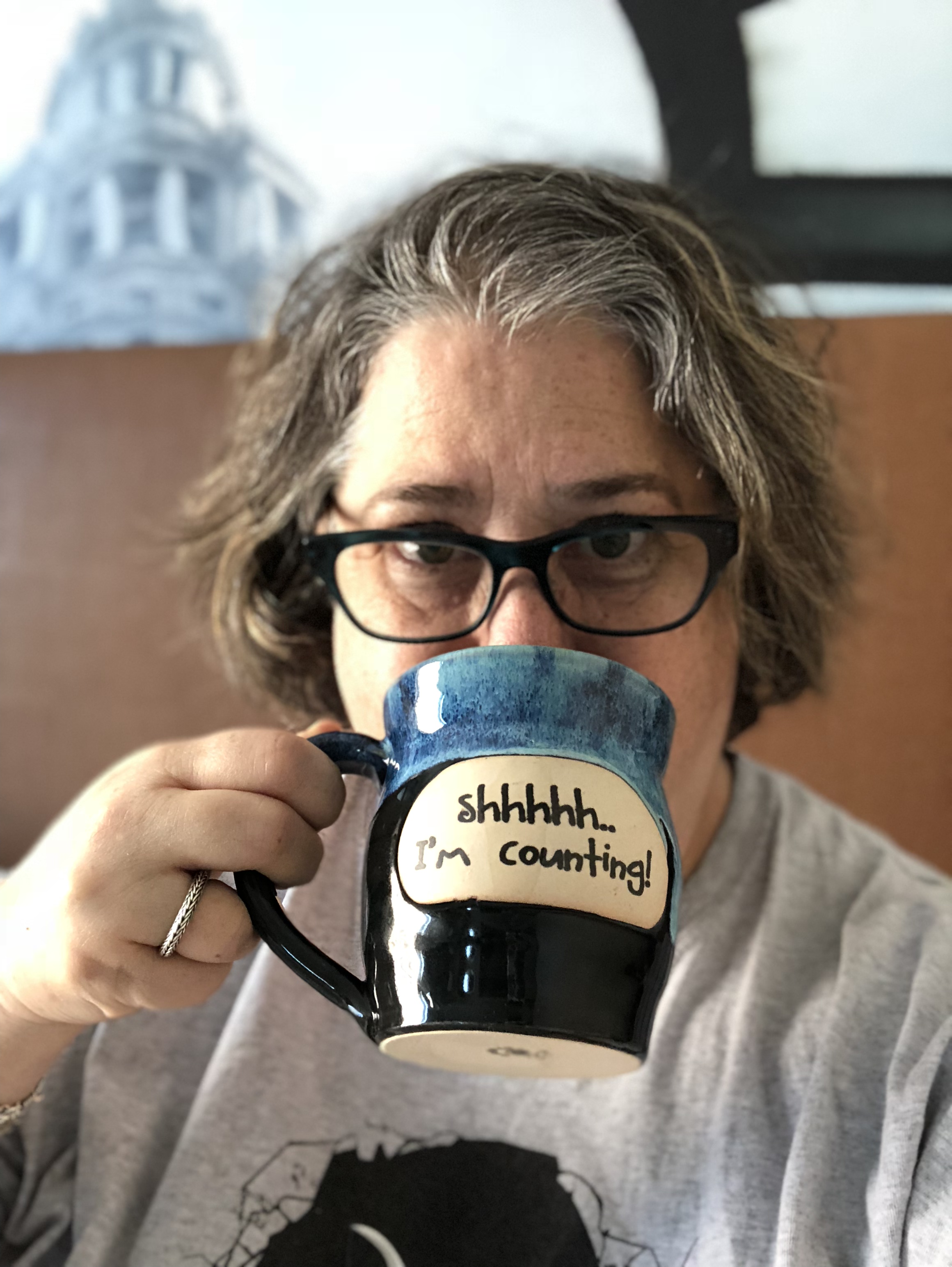 photo:
me
Bluster
I find the sound of wind howling outside my cozy home to be immensely soothing. We live in a post-war story and a half, and for some reason, none of the homes in our neighborhood were insulated when they were built. Our first winter here was a surprise, but not unpleasant. Because there's a little gas fire in our tv room, and the cozy factor of a chill in the air balanced by the warm fire cannot be overstated. Plus the blankets that I churned out as I was relearning how to knit after my two carpal tunnel surgeries.
---
To help keep you warm, we have a whole page of brand-new options! Our sweaters this issue are kickass, if you ask me. From the legendary Kaffe Fassett, a swooshy floral cardigan which I had the honor of photographing. What a glorious piece of knitting! If you're not blown out of your seat by the amazing patterning in Open Road, perhaps you haven't had your coffee yet. Amy Gunderson has been working with Knitty for a few years now, and she somehow manages to get better each issue. Delightful cover girl Merri Fromm has popped in with a timeless luscious yellow confection out of a crazy blend of Icelandic wool and thai silk, a deliciously wearable winter overlayer. And Rachel Brockman's beautiful lacy cardigan, Curio, features surprising details in the lace, on the cuff, and near the button band, elevating it into a classic. And from Amy Palmer, we have Quorra, the knitted equivalent of an '80s-candy-striped bulky hug.
---
This issue, we've introduced something brand new that you might miss if you didn't know to look for it. When patterns come in unnamed, I'm the one that pulls out my google-fu and sees what I can find that's unique and memorable. This issue, however, we turned to a new source: a Neural Net. Thanks to the very clever Janelle Shane, we have a whole bunch of ridiculous names to use for future patterns. Janelle has also pointed me to resources that will help us generate our own list, and once this issue is out in the world, I'm looking forward to seeing what I can generate. Which patterns were named by the Neural Net? Guess. :)
---
We want to thank Donna Druchunas for her work on Our Knitting Roots, her column for us for the last few years. Donna is stepping away from Knitty in order to focus on her yarn shop, Sheep to Shawl. We value Donna's contribution to the knitting world, and her special focus on knitting's worldwide roots and history.
---
We want to send a special thank you to our Patrons who continue to support us and keep us alive and thriving! We absolutely would not be here without their support. Every dollar they contribute helps, and we'd love you to join them. We offer really neat rewards, too, starting at the $5/issue level!
We are also grateful for the Advertisers who choose to place their messages on our pages. If you can, please support them when you need to make a purchase. We all take care of each other, right? A reminder: ads now start as low as $60 per issue! To learn more about advertising with Knitty, pop over to our Rate Card.
---
Keep in touch with us!
Twitter | Ravelry | Patreon 2-way news feed (for Patrons only)


Amy Singer
[editor, Knitty]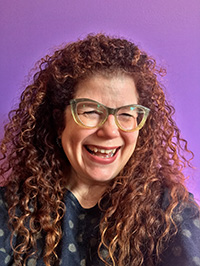 photo:
Jillian
Winter is for digging in
It's mid-November as I write this, but we have had 10 inches of snow overnight. Winter has blown in early in Michigan.
With the cold and snow, my spinning turns to figuring out ideas. Winter is high sampling season for me. I drag out all of my ideas and questions and run through pounds of fiber, 25 yards at a time. I burn through a bunch of series on Netflix (hello Crown season 3!) knitting and sometimes weaving four-inch squares.
You know those time-lapse videos of flowers blooming? That's my brain when I sample. It relaxes me and opens to all kinds of possibilities. I get lost in it like I used to get lost in day-long pretend games when I was a kid. I make sure to write down all of my ideas and then choose the ones that excite me the most on any given day.
In this issue's Knittyspin, I show and tell some very specific color samples I've done recently for teaching. I talk a little about narrowing down the focus to be able to step through different iterations, and how by sampling just to sample you can learn to get an idea of how a braid will look spun.
Do you sample just to play? It's a wonderful way to spend the winter.
---
If you have an idea for a project or article for knittyspin write me. Knittyspin submission guidelines are here.
If you have fiber, spindles, books, or other spinny products or tools that you'd like us to review, you'll find information how how to get your products in to the hands of our reviewers here. I love to talk about it all.
Happy Spinning!

Jillian Moreno
[editor, Knittyspin]